Live NBA Matchups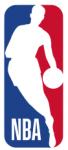 NBA
2020-21 season
Game times are displayed using PST standard time.
In this example, we are only including games from yesterday, today, and tomorrow.
What our bots are doing here?
Every 20 minutes our bots are automatically bringing data from the NBA league to our servers.
We have many bots taking care of different tasks (like checking if everything works, cleaning obsolet information) to ensure that all data is displayed perfectly on time.
With this use case we achieved:
Lower costs. Our provider charges us for each request made to its servers. With this system, we only call them 74 times a day, instead of 1 time for each user for each page refresh.


Security. In case the data provider we are using went down, we would already have tons of games data on our servers so the user won't suffer from downtimes.